Get Ahead in Your Public Service Career!
At University of New Hampshire College of Professional Studies, we have a longstanding history of helping first responders—such as law enforcement, firefighters, and EMTs—advance their careers through education. With our flexible courses, affordable tuition, and a mission focused 100% on adult students, we're proud to offer a learning environment that works for emerging public services leaders.
And, we're making it even easier to get started!
Here's How:
We Maximize Your Previous Education
Over 80% of our students are transfers—it's our specialty! We can help make the most of your previously earned college credits, saving you time and money.
We'll Waive the Fees for Your Training
For many years, we've accepted credits earned through your workplace training. Now through our 2024 Spring Semester, we'll waive the fees for all newly admitted students for any training transferred in from the following providers when you apply to an applicable program:
NH Fire Standards and Training
NH Police Standards and Training
NH Association of Counties (Corrections Training)
National Registry of Emergency Medical Technician
NH Association of Counties
Get Started Today!
Complete our form to request information. When you inquire, we'll provide you with a copy of our course schedule. It lists all the courses being offered next term and an overview of everything you need to know about registering for class.
Meanwhile, if we can answer any questions, don't hesitate to contact us toll-free: 1-855-472-4255.
About UNH College of Professional Studies
Our 100% online degree programs and certificates align with the schedules of working professionals, servicemembers, parents, and others with full lives and busy routines. Our faculty and staff specialize in supporting adult learners. We understand that you're balancing many responsibilities and that going to college is only one part of what makes you, you.
We're proud to be top-ranked by U.S. News & World Report for "Best Online Bachelor's Programs" and "Best Online Bachelor's for Veterans".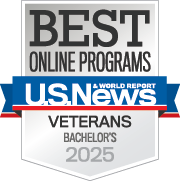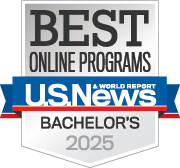 Inquire Today and Download Our Guide
Call us toll-free at (855) 472-4255 to speak with an advisor or tell us more about yourself and your interests. We'll send you information on our program options and benefits.
If you are interested in learning more about all program offerings within University of New Hampshire, please visit www.unh.edu